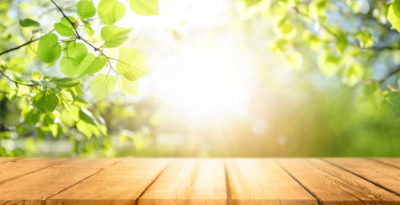 The term 'DeckLife' can literally be interpreted as 'The True Experience Of Outdoor Living Begins On An Elegant Wooden Deck!' Anyone can agree that the feeling of stepping onto a rustic-looking patio deck is incomparable to that of stepping onto an ordinary cemented tile platform.

The questions in everyone's mind right now would be... Are your decks expensive? Will they be worth my investment? A key point to note here is that an ELEVATED deck platform needs the underlying heavy-duty structures to cater for the minimum weight of ONE DOZEN ADULTS per 100 square feet area. That's almost 1000 kilos! And a significant COST to achieve that.

So we are not going to beat about the bush. Depending on the size, adding a deck to your home can be a small or large investment. But an investment on your part nevertheless. Why do we call it an investment? Because we think the benefits of a quality-made outdoor deck platform can be gained only over the long term.

Owning a deck offers you the advantage of converting your once idle yard space into an immediate extension of your home living area. So you can create an exclusive area for outdoor dining or entertainment. A place for relaxation. As well as covering up manholes, bald patches of lawn where grass won't grow, pesky wet puddles, etc. There are indeed a long list of benefits.

However, the greatest long term pleasure you will gain from owning a deck would be the endless imprints of joyful memories created there with your beloved family members and friends. As your kids grow up and friends get a little older, they will most likely remember the enchanting times they spent have on your deck. Now... can anyone really put a tangible price for those unforgettable memories garnered?

If you are living in a landed home, you are probably blessed with a remaining strip of greenery on your property. As our urban cities develop into concrete jungles, owning a garden or yard will soon be a rare home commodity. We feel that such valuable green spaces should be our responsibility now to preserve for future generations. And we strongly feel the last option the eco-conscious home owner should attempt would be to lay permanent concrete over their existing natural yard space.

Not only is concreting expensive and messy at the same time. But it would leave current and future home dwellers no room to grow a plot of organic veggies or maintain a utopia of natural green garden foliage. Trends for future homes are becoming more self-contained, not just in terms of efficient solar power generation, but in-situ small scale food production as well.

In the following sections, we will provide readers more explanations on the make up of deck costings. As well as offer prospective deck buyers useful tips on how to make the most of your current budget to invest in the outdoor deck platform of your dreams.